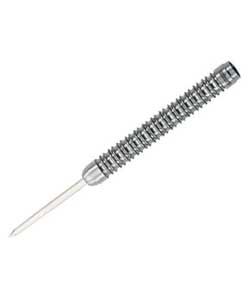 Make
Unicorn
Brand
"Phil Taylor"
Mode
"Purist"
Colour
Silver
Flights:
"Poly Plain" Standard White
Stems
28mm (extra short) Durable Nylon 'Designa' Stems
Used for
10 years
Peter in Practice
When i practice it is generally in the Ellesmere Inn, my sponsors, but i am open to going to different venues to keep things fresh. at the moment i do not practice as much as i would like due to the fact i do not have a usual practice partner and i find it hard to concentrate and put the required focus in on my own!
Anyone who plays darts to a good level maybe super league, county or another pro is more than welcome to contact me an i am sure we could arrange a practice session.